Michele is the owner of Intensity Academy, a Florida based, all natural, gourmet and hot sauce company. They have won an amazing 50+ National awards within the past ten years. Their veggie based hot sauces and organic teas infused gourmet sauces are creating a drool factor from coast to coast! Their line explores intense flavors with varied levels of heat, there is something for everyone's palate, from Mild to Spicy.
---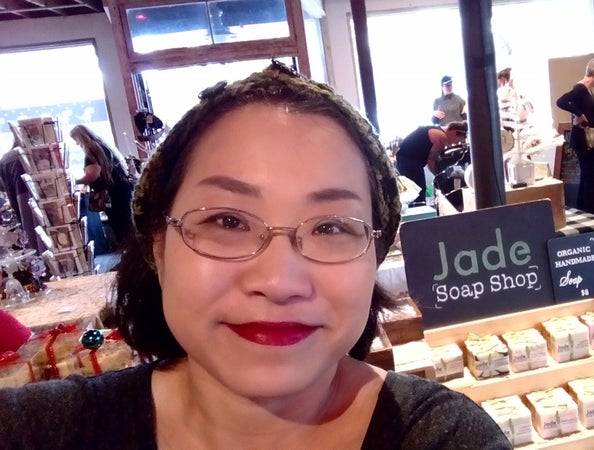 Jenny is the soap maker and the business owner of Jade Soap Shop.
Soap making has been her hobby and habit for years. She uses natural ingredients only to make the soap. The soap she handcrafts not only helps soothing her sensitive skin but also improved the skin condition
of her husband's body and back. More and more demands from friends and family made her think about starting her own soapy business besides managing her busy Mandarin classroom. So she started selling from 2014 in some retail stores and markets in Tampa bay.
Each batch of soap she makes is uniquely made in small batches. Her soap is natural, earthy, organic and also "colorful and interesting".
---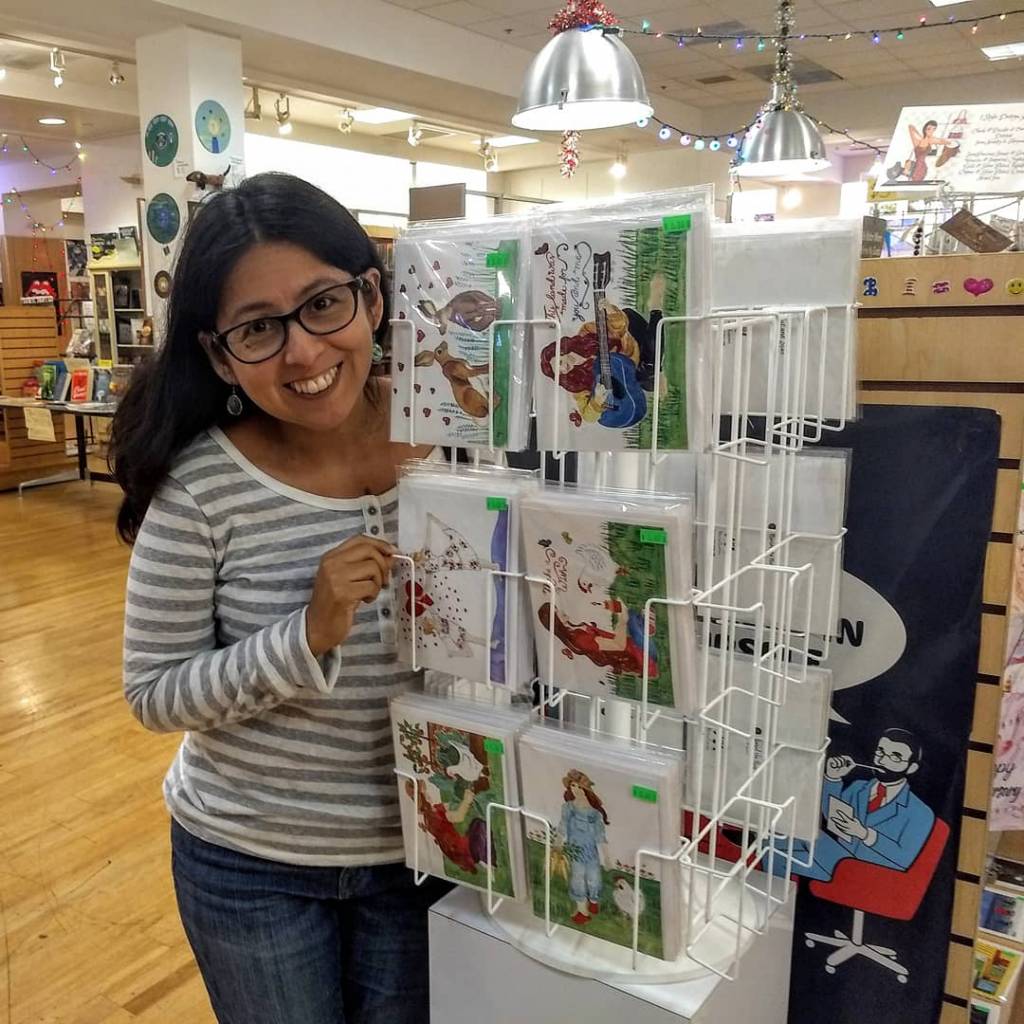 Mónica of Designs by Moni grew up in Lima, Perú, She was the kid always painting and drawing, dreaming of becoming an artist. She loved collecting stationery, especially Sarah Kay's vintage designs. Strawberry Shortcake and Snoopy were her other favorites!
But instead of pursuing art, life took her on a different route, and she moved to Germany and followed a career in the world of academia. It was later in her life and when hes was living in Florida that she discovered that illustration was the right path for her, a perfect marriage between her love for watercolors and her imaginary whimsical world.
She has always loved greeting cards, both giving and receiving them. Back in the day, she used to paint original drawings and give them to friends and family every Christmas and on special events. The cards she received over the years, she still keep today, in pretty boxes tied with ribbons. From time to time she goes in and looks at the cards, and can't help tearing up remembering those special moments and friends, some of whom are no longer with her physically but forever present in her heart.
A greeting card is one of the simplest ways to show how much we care. Her wish is that the person who receives the card will be touched by her art and moved by the loving words of the person who sent it. Maybe that card will be treasured and kept in a special place, like hers are.
Her illustrations depict a cute narrative with loving characters that bring back sweet memories of a happy childhood. Bringing sunshine and optimism to the person who receives the card — and to the one who gives it — is her best reward.
---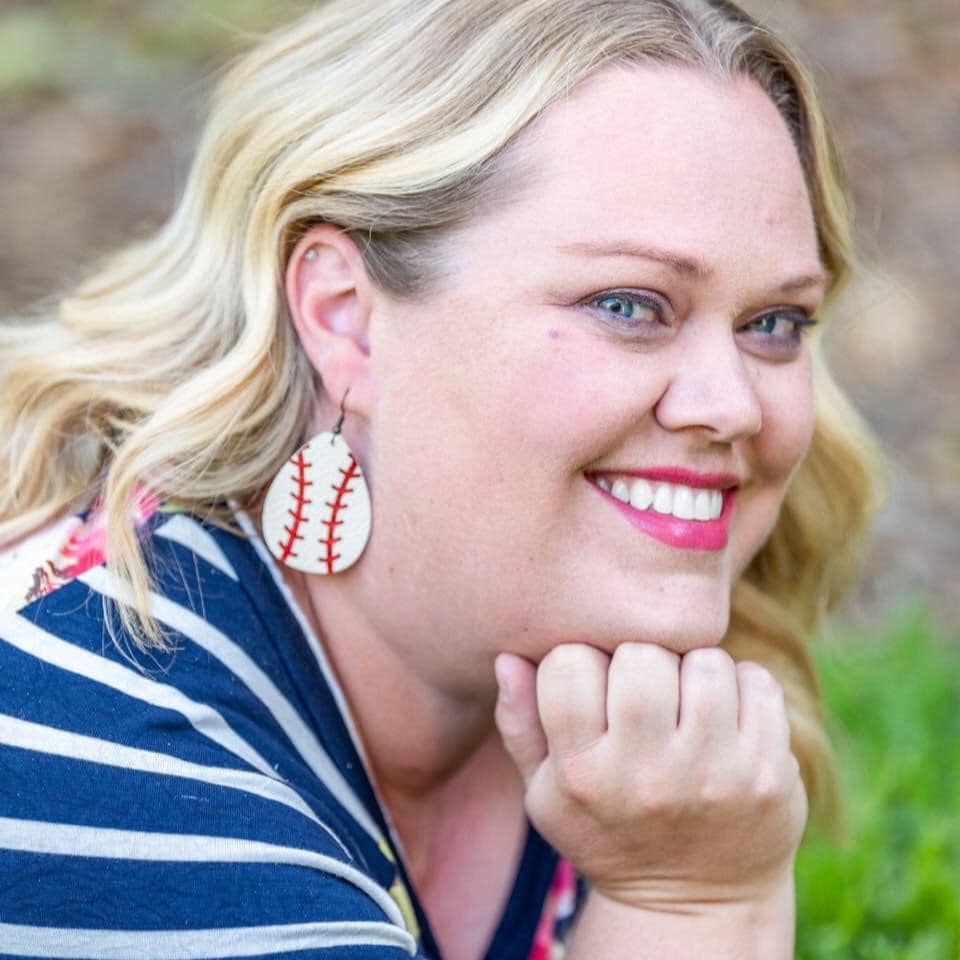 Sasha is the designer behind FL Girl Designs. Her inventory includes both faux leather and genuine leather in various sizes and styles. To help strengthen the leathers, all earrings are also backed with iron on vinyl in a coordinating color. All the earrings are lightweight and comfortable to wear.
A lot of her background and hobbies influence her designs. She is a full time working mother of two boys and her partner in crime (aka her amazing husband) helps her balance a crazy schedule! They spend most of their time at the baseball fields and when not there, they can be found either camping or off-roading in their Jeeps. She is a very proud Air Force Brat who has lived all over the world and it installed in her a tremendous pride for our country and her love for traveling. Although she moved around a lot as a child, they had several assignments in Florida and it is and always has been her home.
---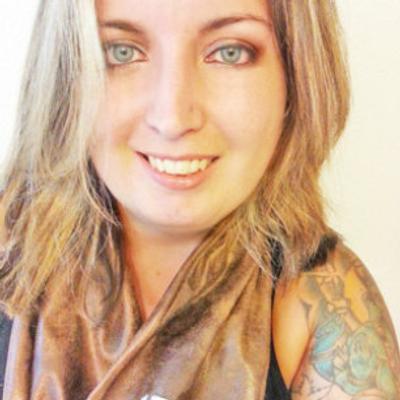 Erica of Beach Babe Soapery – Her company started many years ago when Erica worked at a tattoo shop. She wanted to create a soap that was natural and nourishing to a newly tattooed skin. She would cringe when she had to recommend a store brand, so she set out to create a soothing soap for her customers. She didn't realize how popular it would become.
At Beach Babe Soaps, they believe that creating a great product requires them to use the best ingredients. They have spent countless hours researching not just their ingredients, but their suppliers too. They make sure what they buy is sustainably harvested, organic and cruelty free. Beach Babe Soapery is dedicated to the four key areas to help sustain our environment: Carbon Footprint * Animal Friendly * Bio-Healthy and Fair Trade * Cruelty Free
They pride ourselves on using the best ingredients in all of their products. They ensure that their ingredients are sustainably sourced and cruelty free. They create a variety of soaps. Most of their soaps are Vegan, although they do occasionally use milk and honey in their recipes. They do not use any animal fats.
---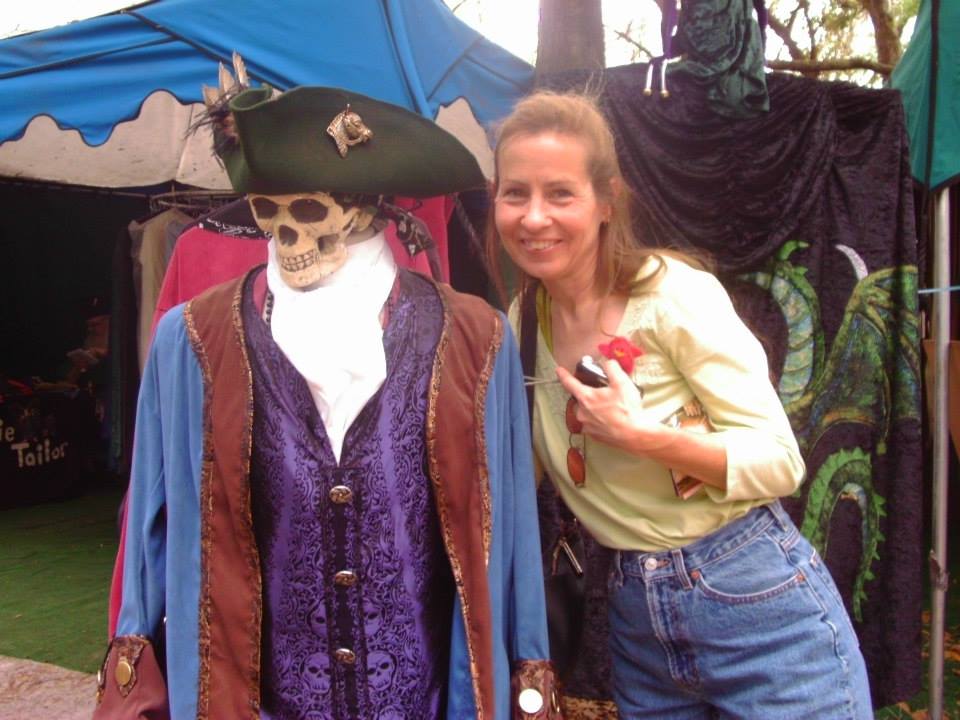 Dee of Sew Be It is a sewing "fabricista" artist, specializing in accessory items for people and pets. She creates jewelry bags, totes, pouches, FOBs, lanyards, pillows, and pet accessories. She enjoys traveling around the state participating in art shows.
---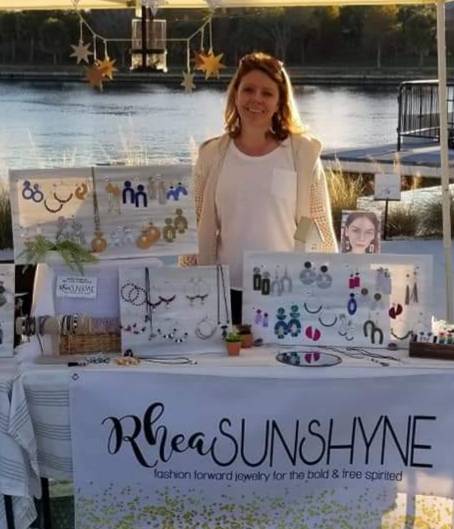 Rhea Sunshyne – Jeni began creating jewelry after Hurricane Maria devastated Puerto Rico. She created a simple charm bracelet with the words, ISLA FUERTE, meaning STRONG ISLAND. Portions of the proceeds went to United for Puerto Rico. From there she began experimenting with different types of jewelry and quickly fell in love with the endless possibilities that came with the use of polymer clay. She enjoys experimenting with different colors and shapes to create fashion forward jewelry for the bold and free spirited across the world!
---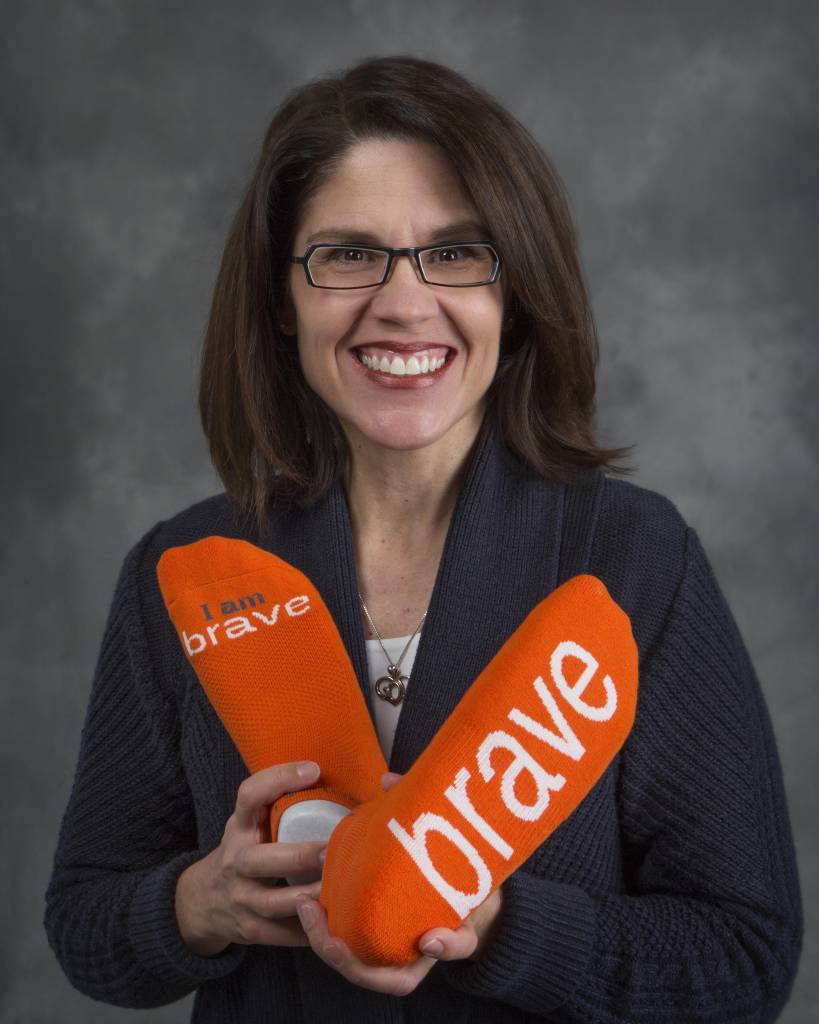 Laura Schmidt started Notes to Self, LLC to put her belief in the power of positive thinking into action (and on people's feet!).
The idea for notes to self® socks arrived while she was looking at her feet. During a trip to Western Kansas with her family on New Year's Day 2011, Laura watched the scenic Flint Hills roll by, while her feet were propped up on the car dashboard. She was thinking about one of her favorite topics, positive affirmations, and how the subconscious mind is most receptive early in the morning and late at night. At that moment, she turned to her husband, Garret,and said, "I think I'm going to put positive affirmations on the toes of socks!"
Laura's hard work and a positive attitude have resulted in success in the corporate world, in direct sales, and as a dedicated mother of three in Prairie Village, Kansas. Laura's enthusiasm comes from helping others increase their confidence and reach their goals. She says, "I like the idea that someone wearing the socks sees a phrase such as 'I am strong' first thing in the morning when they are putting on their shoes, and at the end of the day." All day long, that positive reminder, said in the present tense, is there. The wearer has the choice to share that message with others, or it can be private. Either way, that positive phrase is influencing their thoughts and actions.
In the summer of 2011, Laura's daughter wore one of the first prototypes, "I am confident," to volleyball practice, and gave mom great feedback. Since then, hundreds of thousands of people have worn all sorts of notes to self® socks – high-quality athletic socks with arch support and mesh top – with an extra spring in their step. Laura supports other small U.S. businesses by having them made exclusively in the U.S.A. Socks are regularly donated to non-profit organizations. Laura hopes that notes to self® socks give people, especially the young, encouragement and confidence to become the best that they can be!
---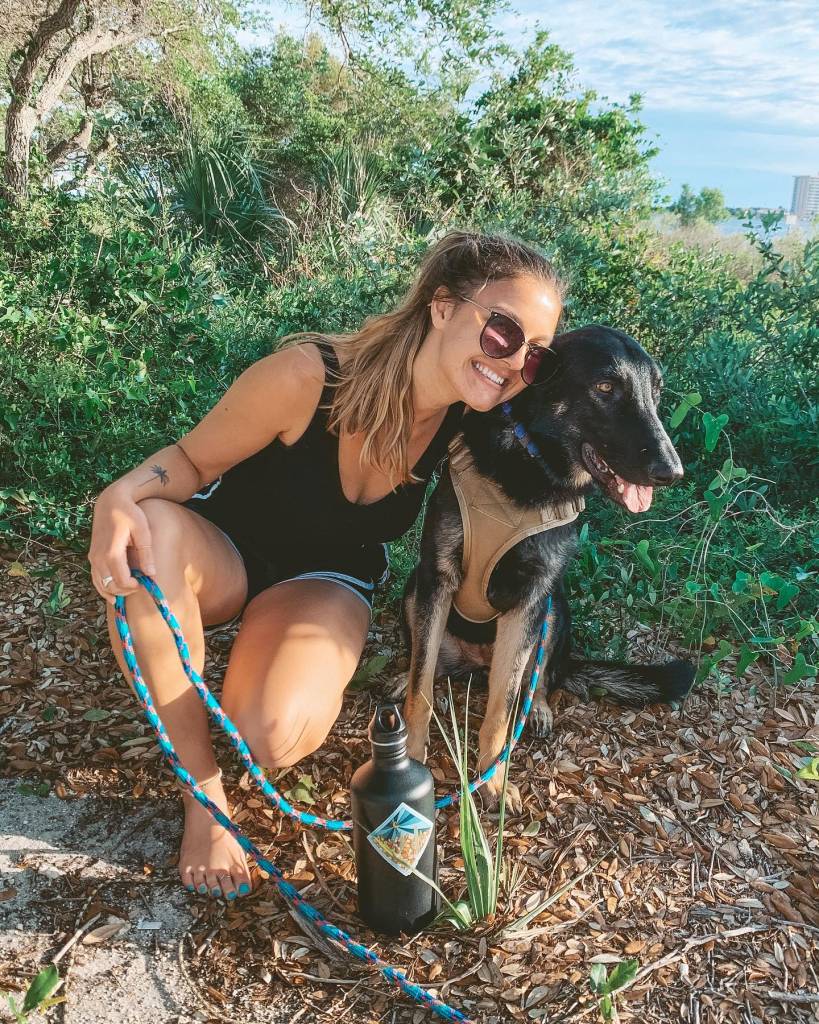 Owyn is the creative behind The Happy Sea. She likes to think of The Happy Sea as her love letter to the ocean. Ever since she was little, the ocean has been her refuge, she owes everything that she is to the sea. Her first word as a child was 'beach' (true story) and as the years went on her love for the ocean never diminished. She went on to attend college at Florida Atlantic University to pursue a degree in Marine Biology to study the whales. Long story short math and chemistry hated her by the end of her freshman year and she wasn't a huge fan of them either. After multiple hours on the phone with her mom she flipped her entire life plan. She went from marine biology to graphic design in the blink of an eye and within a years time The Happy Sea was created!
The Happy Sea has been an adventure of a lifetime and she couldn't imagine doing anything else. She spends each day so thankful for this opportunity and trusting the universe to take control and not force anything not meant for her. She spends her time running The Happy Sea, hanging out with her dog Koast and traveling every second she gets. She hopes it inspires you and brings you a sense of happiness and adventure.
---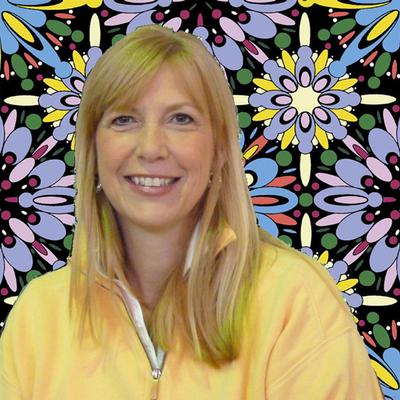 Anna of Snazzy Co/Coastlines Jewelry was never a fashionista. She wore orange Keds and baggy pants in college. She never read Vogue, or wore lipstick. She was the girl geek studying chemistry and physics.
Skip forward and she somehow ended up as the Trim Buyer for the private label division of a Fortune 500 department store. She attended fashion trend forecasts in NY. She traveled to Europe to bring back the latest trim and button styles. She flew to Asia to create custom made trims for their in-house designers. She dealt with crazy fashion divas. She became an "expert". She also worked a 60 hour week. However, along the way, rubbing up against all those creative types unleashed the artist in her.
Snazzy Beads was born out of her love of color and the design possibilities of polymer clay. She and her husband took the leap and formed Snazzy Beads and Snazzy Girls. They partnered with a local workshop for people with disabilities and together they've created a company that focuses on quality and value.
Coastlines is their newest "baby". Their sea glass jewelry uses mostly recycled glass and the metals we select are environmentally friendly. She researches and designs every charm herself and they continue to use local help to assemble and create their jewelry.
---